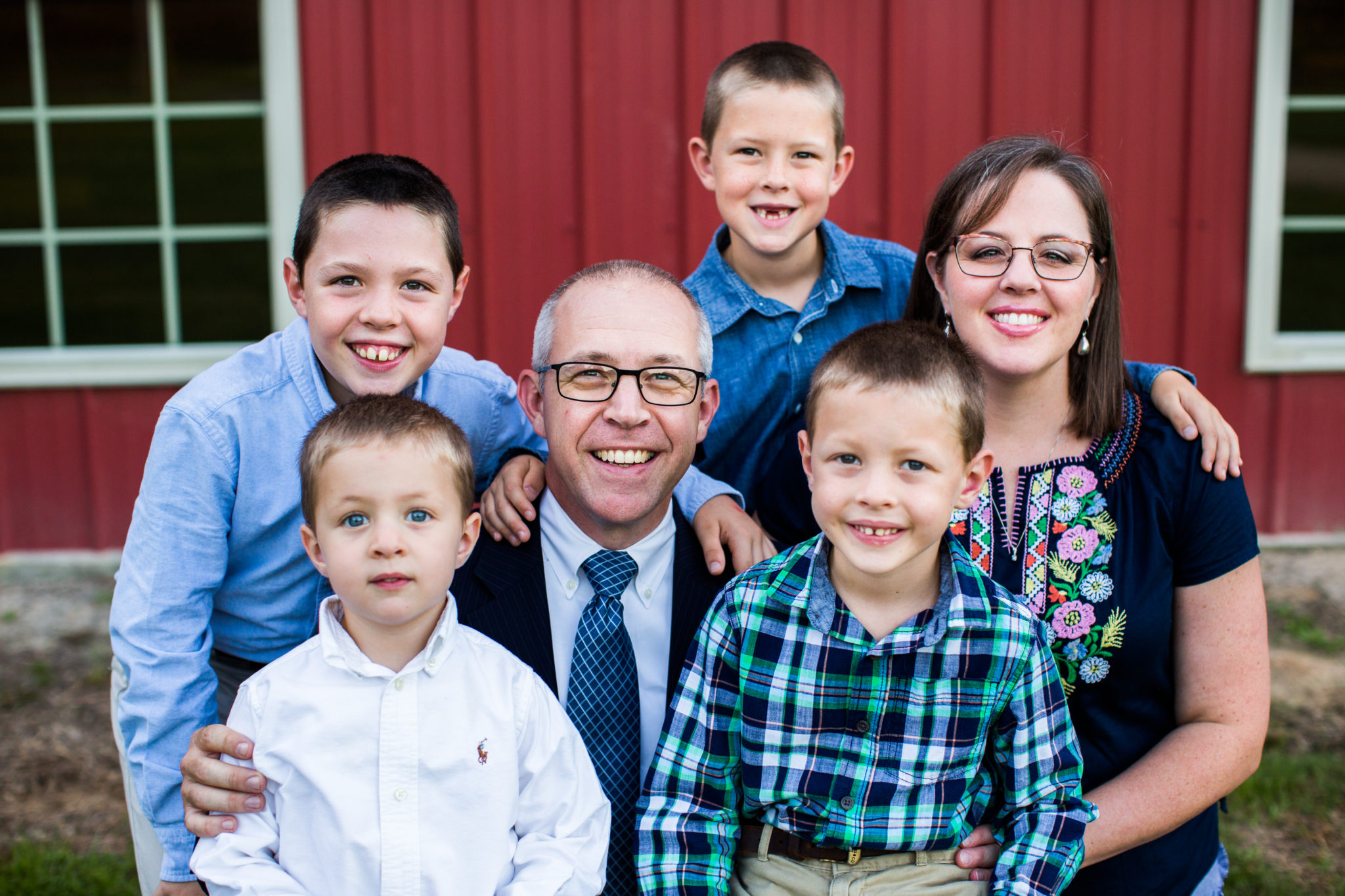 Pastor Jeremy Wilson & Family
At eight years of age, Brother Jeremy trusted Jesus Christ as his personal Saviour.  By God's Grace, he was raised in a Christian home and as a junior in high school surrendered to the call to preach and serve the Lord in full-time ministry.  Knowing God's desire for his life, he enrolled in a large Bible College but while preparing to attend this college, God intervened and redirected his training.  It was through a Chalk Drawing Training Course that God allowed his path to cross with another pastor and through this man, God opened his eyes and heart to the doctrine of the Preservation of the Scriptures.  This redirected his goals.  Brother Jeremy subsequently enrolled in Blue Ridge Bible Institute of Valdese, North Carolina and graduated with a Bachelor of Divinity in 2001.
After serving as Associate Pastor for several years in an Independent Baptist Church in Louisiana, he felt God's leading to start a local Bible Believing Baptist work in the Picayune area.
Brother Jeremy and his wife Jamey have four boys.  His favorite scripture verse is II Timothy 2:15: "Study to shew thyself approved unto God, a workman that needeth not to be ashamed, rightly dividing the word of truth."
The Bible Way to Heaven:
1. Recognize your condition
For all have sinned, and come short of the glory of God. (Romans 3:23)
None of us is good enough to go to Heaven on our own merit. Because we are sinners, no matter how much good we do, we always fall short.
2. Realize the penalty for sin.
For the wages of sin is death… (Romans 6:23a)
Just as there are wages for good, there is punishment for wrong. The penalty for our sin is eternal death in a place called Hell.
3. Believe Christ died for you.
But God commendeth his love toward us, in that, while we were yet sinners, Christ died for us. (Romans 5:8)
Christ showed His great love for us when He died on the cross to pay our sin debt.
4. Trust Christ alone as your Saviour.
…but the gift of God is eternal life through Jesus Christ our Lord. (Romans 6:23b)
For whosoever shall call upon the name of the Lord shall be saved. (Romans 10:13)
Everlasting life is a gift purchased by the blood of Jesus and offered freely to those who call upon Him by faith.